Keep It Simple
Let's face it – new system installations are complex and frustrating. Learning curves are typically long. Worse, upgrading an enterprise system is tedious and time consuming. Well, we hear you.
The InfoEd Global Integrated Solutions Suite uniquely drives system consolidation, eliminating the need to support individual applications for each research office or research function.
InfoEd streamlines operations by being truly browser-based. There are virtually no client workstation requirements. Users access the system using mainstream browsers from anywhere.
An Integrated Solution Delivery feeds enterprise HR and financial data into the InfoEd module's powerful business logic producing intelligence while streamlining business process.
InfoEd can exist locally or as a SaaS solution. In either deployment InfoEd can be configured as a highly available, enterprise class, multi-host environment.
Integrated Solutions Delivery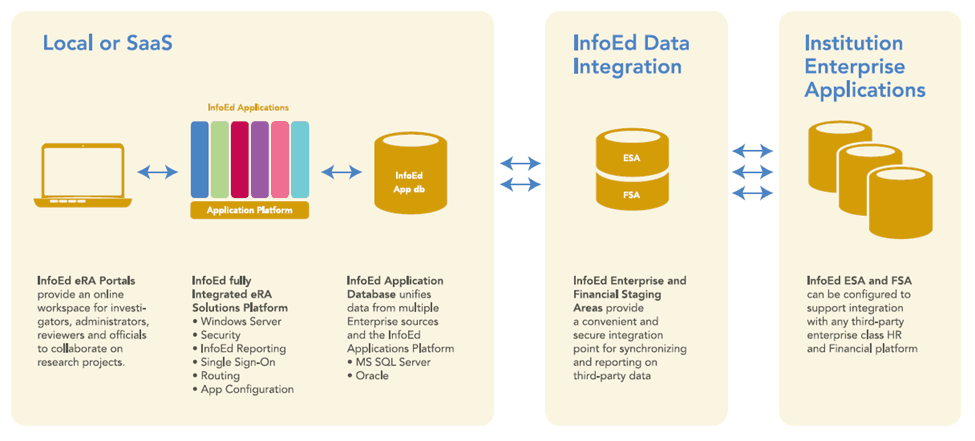 See the Future of Research Administration
Schedule a demo to learn how the InfoEd Global solutions will make your research projects easier – from concept to completion.